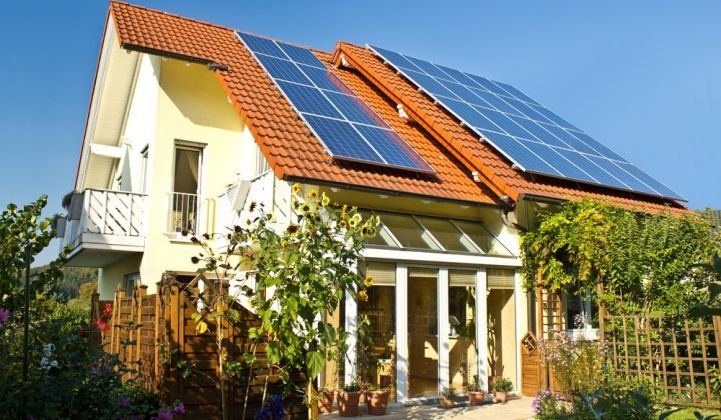 6 Signs Your Solar Inverter Needs Some Repair
The solar inverter is an important piece of the puzzle in your entire solar energy system.  It is the one responsible for converting collected energy from the sun to usable energy that powers your home.  Needless to say, the entire process is fruitless without the solar inverter in the system.
Solar energy systems are built to last up to 30 years, making it a really good home investment.  However, we cannot discount the fact that its components may also be prone to damage and wear and tear especially over time.  Since a solar inverter is very important, we have to be extra sensitive to its performance.  If you notice some of these signs, you might want to call for a solar inverter repair company to have it checked out.
Solar inverters have batteries.  To check if your battery is charging properly, first you have to measure the photovoltaic array and check if it is within normal limits, or if the photovoltaic and battery voltage reading at the charge controller terminals is the same when the battery is charging.   If the photovoltaic reading is close to the open circuit reading of the panels but the battery reading is low, the battery might not be charging and is a sign of battery damage.
BATTERY VOLTAGE HAS EXCESSIVELY HIGH READING
If non-charging batteries may send low readings, excessively high readings are also a sign of a problem, as this could mean there is a problem with the controller.  Disconnect the lead battery from the positive terminal and leave the photovoltaic array disconnected.  When you do this, the charging light should not be lit.  If you go to the solar panel terminal and measure the voltage from the charge controller and then you see that the green light lights up, it is an indicator that the controller may be damaged.
There might be possible damage or defects on the fuses, so you might want to check if there are any.  You may also check on the breakers if they are not tripped, as this may also cause improper loading.
AC LOAD IS NOT WORKING BUT FAULT LINE IS ON
If the system is overloaded and succeeded the solar inverters surge capacity, a sudden shutdown might occur.
LOADS ARE IMPROPERLY DISCONNECTED
If the controller is not receiving proper battery voltage, then the battery connection needs to be checked.  Batteries are disposable so it has to be checked from time to time.
REVERSE POLARITY CONNECTION ON SOLAR INVERTER
The inverter may be damaged over time and needs replacement, so when this happens check your battery connection.  
If you are totally unsure of any of these, calling for a solar energy system company is the best option.  Sometimes it saves us a great deal to skip the DIY and contact the professionals immediately.  The problem might not be that big after all, and it might cause serious damage to your entire solar energy system if you make your own repairs with minimal knowledge. Research electricity companies in Houston early on to determine which one will offer you professional assistance and help with your situation. However, it is a great idea to use this checklist as your guide in knowing if your solar inverter might be needing some attention.