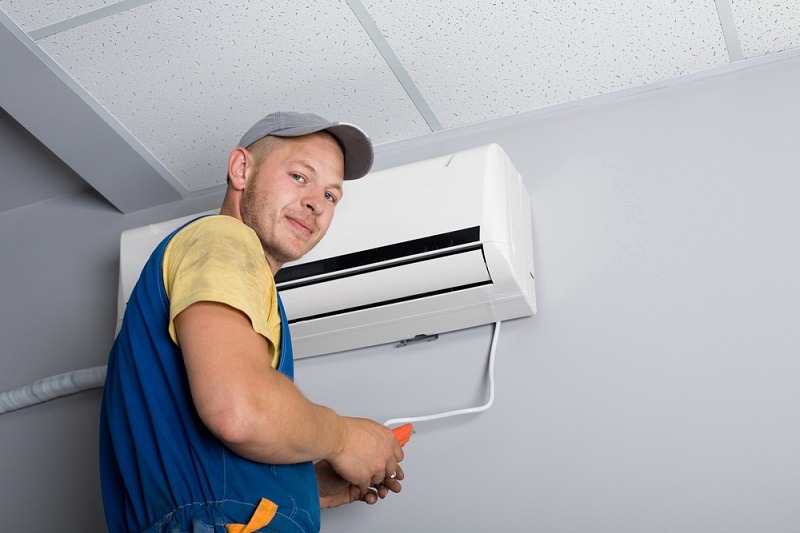 Air Conditioning: What You Need To Know Before Buying
Did you know that air conditioning is a device with many features and advantages? There are different points to look out for before buying a new air conditioner, whether to install it at home or in commercial environments and be sure to use a professional when there is need for repair services.
Split Air Conditioning: The Dearest Of The Public
It is the most famous type of air conditioning, easily found in most air-conditioned spaces, such as apartments, houses, commerce, and stores.
It is divided into two units – an evaporator (indoor unit) and a condenser (outdoor unit), or Split air conditioning different models, being the Split Hi-Wall or the most popular among them. But did you know that in addition to this option, there are other Split air conditioning categories? See these other alternatives below under "Other types of air conditioners."
Versatile and modern, it is also worth remembering the devices in small to larger environments, available in versions from 9000 to 60000 BTUs.
Summary: Split has a wide range of models and is preferred by consumers in general regarding technology and energy savings.
Window Air Conditioning: Compact And Efficient
The Window-type air conditioner is another very traditional device, and even the older one than the Split, it fulfills the function of air conditioning well. Therefore, it can be easily found in houses, apartments, and small commercial establishments.
This air conditioner is easier and more practical to install, as in this case, the entire circuit and parts are identified in a single unit. Ideal for smaller spaces or places where the noise level is not an issue – Window tends to make more noise than Split – it is available in versions from 7,000 to 18,000 BTUs. One more advantage: it is the cheapest air conditioning line on the market.
Portable Air Conditioning: Practicality And Mobility
The portable air conditioner is the most suitable device for those who do not want to break a wall when installing or cannot use an external part of the environment. It is also a great option if you change the location and request an air conditioner for transport, being useful to take a room to the bedroom or even when traveling, for example.
Anyway, it is worth remembering that the Portable was not created to replace the Split air conditioning. But it serves as a recommendation for the cases mentioned above and tune ups for your units, efficiently acclimating the space and bringing comfort while it is mobile. It is available in models from 7000 to 18000 BTUs with a simple assembly, being suitable for small environments.