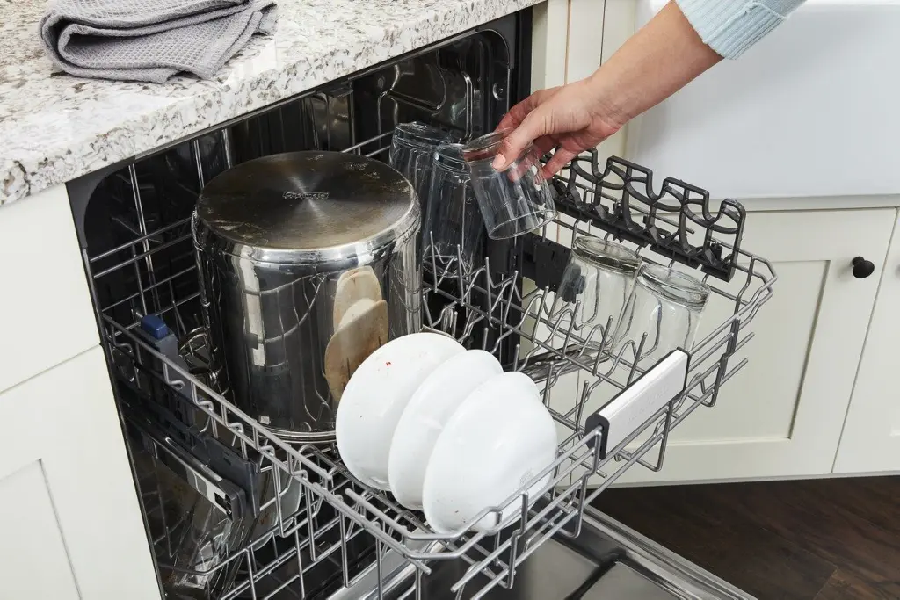 Detailed Review of Kitchen Aid Dishwasher: 2021
Are you trying to search for different KitchenAid dishwashers? Or maybe you're trying to calculate which works the best for your home. This article will give you an in-depth overview of KitchenAid's best features.
These particular dishwashers were not always quiet and used to make a lot of noise. The company has introduced many changes and improvements. They have moved the hard food disposer on the bottom that used to make a lot of noise.
These dishwashers are currently one of the quietest dishwashers available in the market today.
The latest models of these dishwashers have noise levels at or below 46 dB, which is the current standard. One of the top dishwasher models in this brand, the KDTE334GPS, has the lowest noise level of 39 dB, a little louder than the sound of rustling leaves.
Is Cleaning process easy?
Everyone is curious about the cleaning process of dishwashers, and in terms of the cleaning perspective, they rank the best. Top KitchenAid dishwashers allow you to wash as many as 14-15 whole place settings in one load. It is beneficial for an average family.
The cleaning system is focused on three technologies:
Pro Wash
Effective Filtration
Water Distribution/Coverage
Pro Was
Soil Level is vital in the ProWash option. It is used to recognize the best wash cycle for each load. This feature is also called "sensor wash."This feature allows the contemporary dishwashers to clean better than the old ones.
Effective Filtration
We often get frustrated when our old dishwasher is unable to clean the dishes properly. The dishwashers have a triple filter system ( a screen filter, coarse particle filter, and microfilter) to eliminate built-up food and debris from the wash water. Dishwashers save a lot of energy by reutilizing water. It also stops the drain hose from becoming clogged with food.
Best-in-class models employ the clean water wash system, which contains a self-cleaning ultra-fine filter.
Water Distribution/Coverage
The lowest models of these dishwashers are designed to deliver water to every corner of the interior. The top models come with a dynamic wash arm that helps to dispense water effectively.
They have the ProScrub feature that removes the need to prewash or soak pots and dishes, saving you both water and precious time.
Drying Feature of Kitchen Aid
One exciting characteristic of these dishwashers is that they excel in drying. The ProDry system makes use of a recessed heating element to pull moisture off of plastic dishes. It means decreased drying time and high sanitation.
Use the condenser drying option if you have ceramic and metal dishware.
These dishwashers are reliable as compared to other brands in the market. It is a top dishwasher brand with prices ranging from $ 899 to $ 1,999. Several factors control the pricing of dishwashers, from stainless-steel interior to sleek design, integration, and intelligent features.
Final Conclusion
KitchenAid has some of the top dishwashers on the market. Their dishwashers are well-known for modern traits like high load capacity, powerful cleaning tools, and noise levels. This guide will help you select the best dishwashers of this company in the market by following your needs.
If you seek to buy a dishwasher from this brand, then Lastman's Bad Boy Superstore brings you world-class options to choose from. Different models with exciting features allow you to have the best product in the market with free local delivery. It enables you to gain reward points for shopping and avail of maximum benefits.