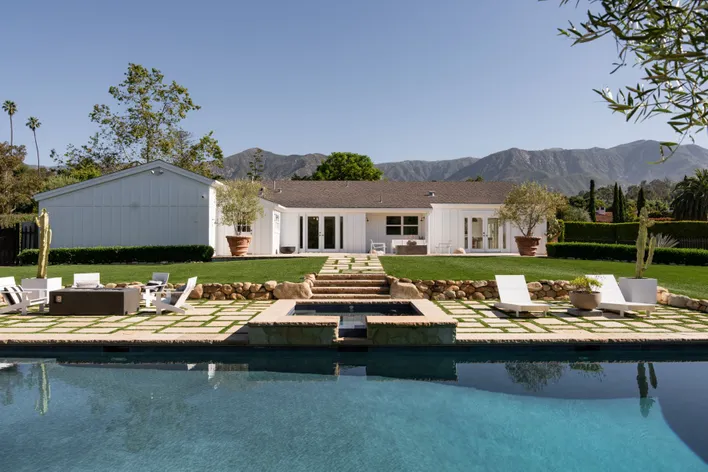 Discover Luxurious Montecito Homes for Sale: Your Dream Lifestyle Awaits
Montecito is situated between the Santa Ynez Mountains and the Pacific Ocean in what can only be described as the best of both worlds. And true to this, the area is home to some of the country's most luxurious homes and properties. The beach is warm and sunny for many days during the year, and when it becomes too much, you can retreat to the mountains for some laid-back, private living. In other words, Montecito is the perfect blend of small-town charm and scenic beauty. Here is everything you should know about buying a home and living in the area.
Montecito Real Estate
The affluence of Montecito makes it a highly competitive real estate market. At an average price per square foot of $1,200, homes for sale in Montecito have a median value of over $3 million. These steep prices are a testament to the area's coveted schools, luxurious amenities, and opulent estates.
However, this price is for small properties like half or one-acre Spanish-revival and ranch homes. More luxurious estates can sell for $8 million, with some listings going up to $50 million. The average luxury home (4,000 square feet) located on a flat acre lot with a guest house and pool will usually sell for an average of $7 million.
Montecito Homes for Sale
Montecito homes are so high-priced because of more than their beautiful architecture and luxurious amenities. The properties are in close proximity to stunning beaches, rolling lawns, lush gardens, and a lot of natural beauty. Because of this, they often draw celebrities, business moguls, and other people of note as residents and homeowners.
In terms of amenities, Montecito homes are some of the best California has to offer. Many properties feature gourmet kitchens, spas, private pools, and outdoor living spaces. The more opulent estates may also have movie theaters, bowling alleys, and full basketball courts.
But perhaps more intriguing is the level of exclusivity owning a home in Montecito provides. The area has a little over 419 properties, both large estates and single-family homes, with some built as early as the 1920s. The homes are between 5,000 and 12,000 square feet and are set on lots ranging from 1 to 13 acres in size. Prominent styles in Montecito include Andalusian-style Spanish, modern, traditional, French Normandy, old-world European, Tuscan, and board-and-batten.
Living in Montecito
Montecito is located about 5 to 10 minutes from Santa Barbara, which means it is in close proximity to many modern amenities. Residents can easily access Upper Village and its many restaurants and shops. One of the State's top-ranked public elementary schools, Montecito Union School, is also nearby along with the popular San Ysidro Ranch.
Yet despite this proximity to bustling neighborhoods, Montecito is very private and exclusive. The residents are very laid-back, and the general feel has been described as quiet wealth. You can expect to have very friendly neighbors and a small community vibe.
Review Homes for Sale in Montecito with a Realtor
Montecito homes are the pinnacle of luxury and refined living. Living here, you can experience marvels like easy access to hiking trails, local beaches, high-end shops, world-class restaurants, and world cultures and art. And the best way to access this dream is with the help of a knowledgeable real estate agent familiar with Montecito. Randy Solakian Estates Group agents have decades of experience with the Santa Barbara real estate market and are ready to help you. Call today to learn more.