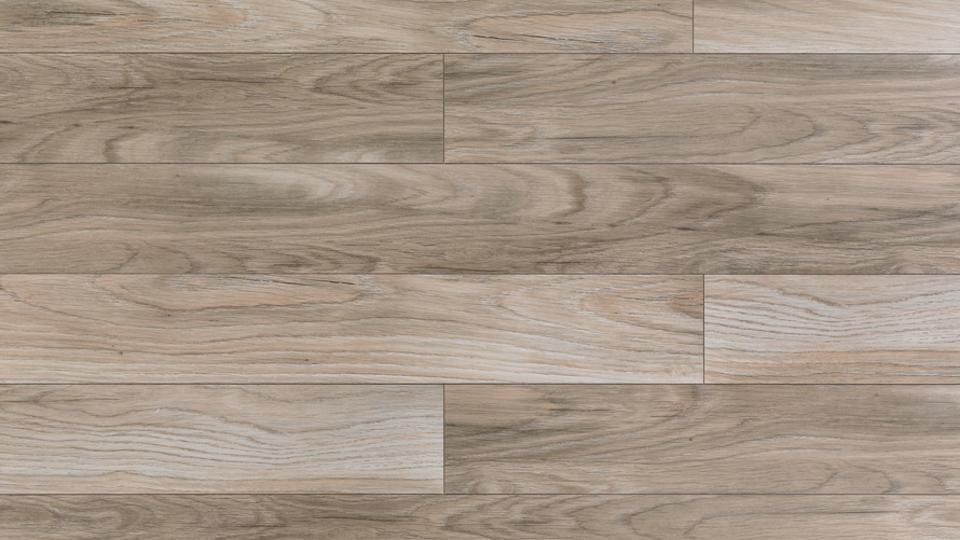 How do you combine a dark floor in your home?
Do you want to put a dark floor in your house but don't know how to show it off? This article will show you the best ideas for decorating a dark floor.
How do I combine a dark floor in the living room?
If you have a floor like the Black, you are lucky, because these dark floors are very easy to combine.
One of the styles most characterised by dark colours is the industrial style. For example, you can combine an anthracite grey floor with a light grey modern rug to play with the different tones, bringing contrast and symmetry to the room. Also, to continue with the industrial style, you can combine it with a stone or brick wallpaper, either grey or red. Any of these colours will look perfect in combination with your dark floor.
Black is synonymous with class and elegance. It plays with the contrasts of the room by incorporating white or light-toned elements. But you don't have to stick to neutral tones. Playing with bright colours can be a great way to bring your room to life. Colours like fuchsia, pink, blue or yellow can contrast beautifully with your floor. A yellow rug can also bring positivity and light to your living room. Yellow and grey are the Pantone colours of the year!
Another style of decoration that works very well with a dark floor is rustic. Combine it with warm tones and wooden furniture, and you will achieve a rustic decoration while giving your room a cosy and comfortable effect.
With what colours do I combine a dark floor in the bedrooms?
A bedroom is a place of rest, so it must have a pleasant and relaxing atmosphere. The best way to achieve this with a dark floor is by opting for bedding in neutral colours. In this way, a uniform and modern decoration are achieved. If you want a more modern decoration, you can use more striking colours and give more strength to the room.
For a chic bohemian style, for example, you can choose to overlap several rugs in the room, but be careful. The goal is not to cover the floor! Instead, it is better to use small or medium-sized rugs, and in terms of shape, how many better: round, square, shaped rugs 
The best way to wake up in the morning? With a comfortable fuzzy rug at the foot of your bed, you'll see how you start every day off on the right foot.
Of course, furniture is also of great importance in the decoration of a bedroom, as well as being practical. It allows you to complete your decoration. For example, with a dark floor, we recommend light furniture if you want a modern decoration, wood if you want a rustic decoration or vintage furniture such as metal lockers if you want an industrial decoration.
Green plants will be a great way to bring nature back into your interior for a dark floor. Green and brown or even green and anthracite grey are shades that combine very well.
What about the kitchen colour flooring?
A dark floor will give a modern look to your kitchen. It is also the perfect colour to camouflage stains that may occur during cooking. The best way to combine it is with bright colours like red or blue, add a vintage wallpaper in the same tones, and you will have the retro kitchen of your dreams.
Marble wallpaper will be a great option for a modern and contemporary style.
The dark floor in the bathroom?
For a bathroom with a dark floor, decorating tips are diverse. For example, to achieve the great harmony of Black and white, you can choose a bathtub and storage furniture in white. If your bathroom has a black floor, you can combine it with light wood furniture for a more Scandinavian decoration.
If your bathroom floor is a dark grey imitation wood, you can opt for a lighter grey wall shower, for example, and you will achieve uniformity and harmony of greys of different shades.
If you have dark wood parquet such as a PVC boat deck floor, this type of floor will go perfectly with light furniture to contrast with your dark floor. Instead, you can opt for marine-style furniture to keep you in the summer spirit.
To complete the bathroom decoration, you can also resort to bathroom wallpaper. We recommend you consult our customer service for more details about this type of wallpaper. Add houseplants to your windowsill or shelves for a rural, natural look.
Now you have all the tips to highlight your dark floor and perfect your decoration in the different rooms of your house. From rugs to furniture and wall coverings, the tips for careful decoration are yours. Show us your results on social networks!