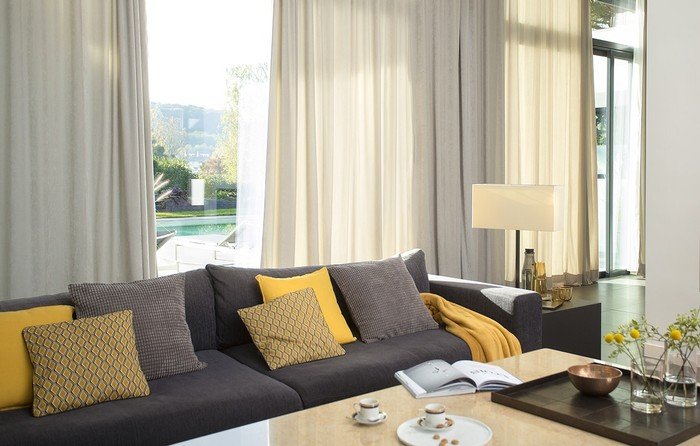 How to Choose the Right Motorised Curtains for Your Home
Choosing the right motorised curtains for your home isn't always a straightforward process. There are many options on the market, and each of these come in different styles, materials and sizes. This can make it confusing and frustrating to narrow down your options and select appropriate curtains for your home. Fortunately, by being mindful of just a few select qualities and features, you can make the decision process a lot easier. This article will go over some things to consider when it comes to choosing the right motorised curtains for your home.
Size of Your Rooms
In most instances, it's the size of the rooms in your home that will ultimately dictate which motorised curtains are an appropriate fit for your home. You'll want to make sure you take some accurate measurements of the height, width and lengths of the windows that you intend to install the curtains on. If you're not confident in your ability to obtain accurate measurements, most curtain and blind stores can assist you in measuring your windows. This is arguably the most crucial step in the process, as buying motorised curtains that are either too large or don't cover the windows enough will mean you'll have to start again from scratch.
Window Types
The type of window you're intending to install motorised curtains on is another important factor to consider. There are different types of curtains specifically designed for different types of windows. While there is no specific recommendation for the window type most suitable for motorised curtains, there are some popular window types that these curtains are installed on. Some of these types include:
Casement windows: These windows are hinged at the side and open outward
Awning windows: These windows are hinged at the top and open outward
Sliding windows: These windows open horizontally
Picture windows: These are large, fixed windows that provide an unobstructed view
If you're unsure of what window types you have in your home, it's best to consult with a blind and curtain specialist who can assist you in selecting appropriate motorised curtains.
Fabrics
The fabric of the motorised curtains is an important consideration not only from an aesthetics perspective, but also for functionality. There are many different fabrics to choose from, each with its own advantages and disadvantages. For instance, sheer curtains are great for letting in a lot of light but offer little privacy. Blackout curtains provide complete privacy and block out all light, but they can be cumbersome to install. Linen curtains are made from natural fabric and are usually light in colour. They offer a small amount of privacy while letting in some light. Velvet curtains are made from a synthetic fabric and are available in a wider variety of colours. They provide good privacy and block out most light. You'll need to balance the aesthetic merits of the fabric you choose for your motorised curtains along with the functionality you desire.
Price
Of course, the price of the motorised curtains you're considering is one of the most important considerations. Before making any final decisions, make sure to compare prices from different retailers and see if retailers will price match. Price matching and negotiating where possible is the best way to save money on your motorised curtains so you don't have to break your budget.