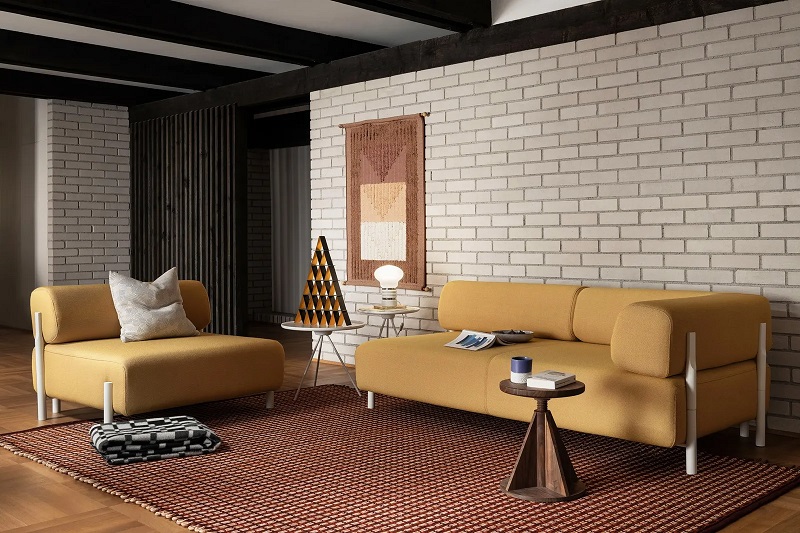 HOW TO CLEAN FURNITURE UPHOLSTERY:
Furniture upholstery in your home or business is subjected to a great deal of damage. Even if you take additional precautions, spills and mishaps happen, whether it's a spilled glass of water juice or muddy paw prints. The easiest approach to avoid stains on upholstered furniture, such as sofas, chairs, benches, ottomans, and other fabric-covered items, is not to prohibit food and dogs. You only need to know what to do when stains occur. When you work quickly, clean your upholstery regularly, and know your fabric, you can easily handle spills, stains, and other catastrophes.
The very first upholstery cleaning advice is to vacuum your upholstered furniture regularly. Filth not only degrades the look of your furniture, but it may also fade over time the fibers of your upholstery.
Many people feel that the more water you apply, the better the results. This is not always the case. First, use a carefully prepared solvent (water-free) spot remover. Many upholstery sprays are affordable and effective against most stains. Use water carefully if you decide to go that route.
To dislodge crusted dirt and debris, use a clean, dry upholstery attachment or any stiff-bristle brush. For difficult-to-reach nooks and crannies, use the penetration tool.
To remove debris and grime from the couch surface, use a hand vacuum or the brush attachment on your vacuum
Make a point of cleaning the nooks where pet hair, food crumbs, and filth might gather.
Wipe down the couch feet and other non-fabric pieces with warm water and liquid dish soap solution.
Baby wipes are remarkably efficient for rapid upholstery cleaning. Suitable for leather, cotton, or polyester upholstery, these wipes provide a moderate blend of water and soap that includes very little moisture.
Baby wipes are also great for spot-cleaning rugs. Act fast on coffee droplets and other spills, and the stain will be gone before it has a chance to set.
Always before actually applying any chemical agent, locate the tag on the sofa and read the directions for cleaning upholstery. Labels include :
WS: Using a steam vacuum or a dry-cleaning detergent, use a moderate detergent.
S: Only use dry cleaning detergent.
X: Only use a vacuum. There is no water.
Knowing well how clean a couch requires knowing how or when to remove stains. You may buy a commercial cleaner or make your own with natural ingredients from your kitchen.
Mix 1/4 cup vinegar, 3/4 cup warm water, and 1 tablespoon dish soap or Castile soap. Half-fill a spray bottle with water. This mixture is best suited for upholstery made up of fabric. Spray the solution on to the polluted area with water. Scrub the stain away gently with a soft cloth until it disappears.
For cleaning or giving a sparkling look to leather upholstery take a spray bottle, add these ingredients which include 1/2 cup olive oil and 1/4 cup vinegar.mix it all altogether and  spray the cleanser over the surface of the sofa and buff it with a soft cloth.
Here is one more method you can use to clean the upholstery, Mix 1/2 cup vinegar, 1 cup warm water, and 1/2 tablespoon liquid dish detergent or Castile soap in a spray container. Cleanse the stained area with a microfiber sponge until everything is clean.