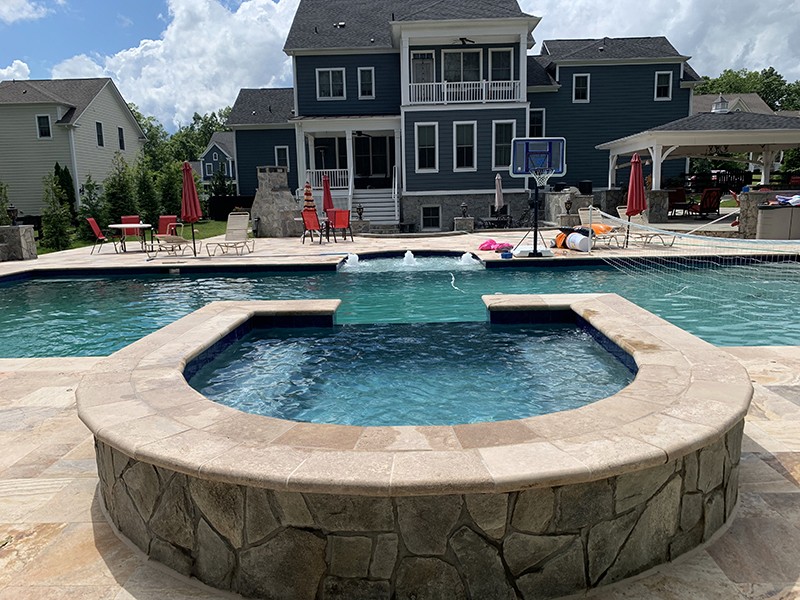 How to Maintain Your Above-Ground Pool
Many homeowners prefer installing above-ground pools due to the convenience they offer.
These types of swimming pools are available in affordable and luxurious designs. Homeowners can include plenty of features to take their pool experience to the next level.
However, as simple as installing an above-ground pool may be, maintaining one does require a lot of work. But don't worry; we're here to help.
We've prepared a guide for you that lists down all the essential maintenance tips by professional pool designers. Let's get started.
Stick to a Maintenance Checklist
You can't neglect your above-ground pool's maintenance. Doing so may lead to expensive repairs in the future that you definitely want to avoid.
To ensure you maintain your above-ground pool properly,   create a weekly maintenance checklist. Here are a bunch of tasks daily to follow:
Check the chlorine levels, pH levels, and water levels.
Check the pump operation, plus the filter pressure.
Empty the pump and the skimmer baskets.
Skim the water's surface.
You may need to do some tasks daily to maintain your above-ground pool, but here's what you must do weekly:
Use chlorine tablets; add them to your pool
Clean the pool deck thoroughly and the surrounding areas
Check the alkalinity of your above-ground pool
Prepare the Above Ground Pool for Winters
Most homeowners don't really use their pools after summer as it gets a little chilly. An essential part of maintenance is preparing your above-ground pool at the end of the season. This process includes the following steps:
Clean your pool properly and add a winter chemical kit to it
After running the water filter for an hour or so, disconnect the pump and motor and store it in a dry place
Add pool anti-freeze to the plumbing
Keep the cleaning supplies, chemicals, and pool ladder in a safe and dry place
Lower the pool's water level but don't drain it completely
Cover your above-ground pool with a winter cover
Improve Water Circulation
Above-ground pools have various pros and cons, but these pools often have water circulation problems, which can cause algae breading.
This breeding can often occur in the pool's dead zones like behind ladders, beneath the skimmer, around steps, in crevices, and cracks in the liner. The pump in your above-ground pool will circulate water, but it might not do a good job for these dead zones.
You can improve water circulation by installing return jets or by using a pool brush to circulate the water.
Vacuum Your Above Ground Pool Regularly
A vital part of maintenance is cleaning your pool. Ideally, you must vacuum it at least once a week. However, make it a point to vacuum the pool more than once a week.
You probably have a water filter, but it won't get rid of all the debris and dirt in the water. And it won't keep the bottom of the pool clean. However, you can do that by vacuuming your pool.
Vacuuming an above-ground pool can be exhausting, but you could minimize the stress and labor by investing in a robotic cleaner.
Run the Pool Pump Regularly
Whether you're using your pool daily or rarely, your pool pump and filter should be kept running. This is because they work together to keep your above-ground pool's water clean.
The pool pump draws water from the swimming pool into the filter, where it is cleaned of dirt and debris. Moreover, the pump keeps the water circulating, preventing algae growth.
So, ensure you run them every day to maintain your pool.
Patch and Clean the Liner
Sometimes, we might neglect the little tears in the pool's liner. Unfortunately, these little problems can lead to bigger issues, such as leaks and other damage. To avoid these problems, it's best to fix them as soon as you spot them.
Shock the Pool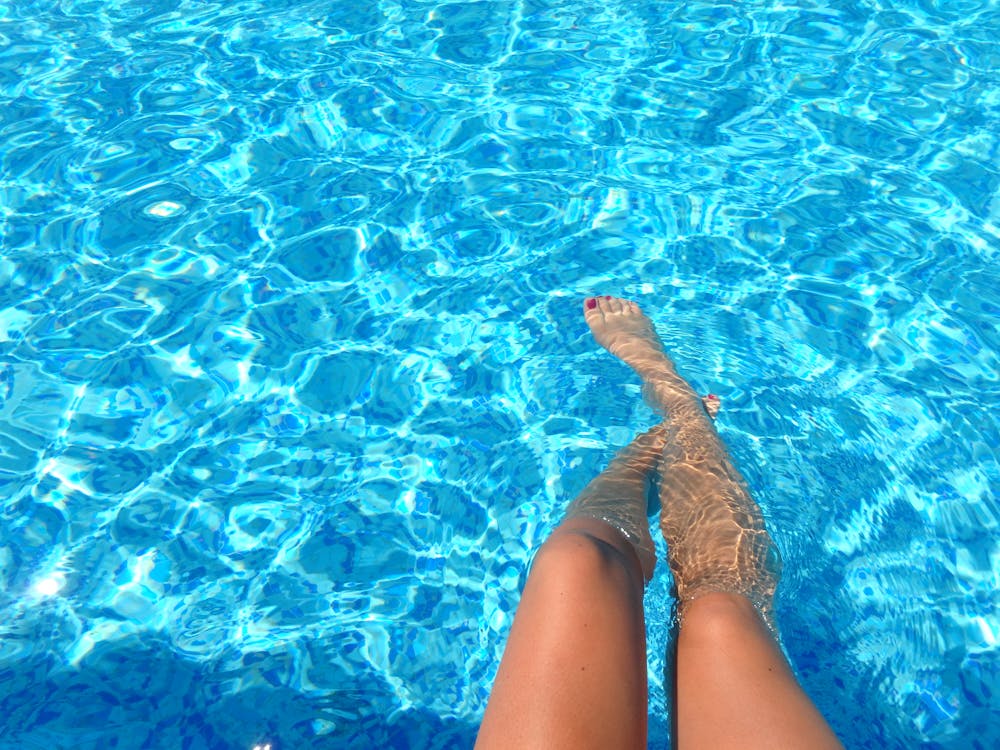 If you're stressed about the stubborn algae in your above-ground pool, there's one way to get rid of that—shock the pool. Most individuals are often hesitant to do so since they're already using other chemicals for their pool.
However, shocking can be helpful and is a must after heavy rainfall. Stock is a grainy oxidizer available in powdered form. This powder is sprinkled in swimming pools to treat the water. To shock your above-ground pool, use it when the other chemicals aren't in.
Even if you put in two bags of powder at once, you won't shock a pool too much, so don't be concerned about that. It's best to shock your swimming pool at night so that the sun doesn't dissolve it. However, ensure to avoid swimming until the following day, and let the water pump run all night to disperse the powder.
Let Perfect Pools' Professional Swimming Pool Designers Help You!
Are you considering renovating your above-ground pool? Perfect Pools' has an exceptional team of expert pool contractors.
Perfect Pools offers designing, installation, and renovation services for all swimming pool types. They also provide expert pool designer advice to ensure their clients have an outdoor space that's a cut above the rest.
All you need to do is share your designs and needs with their swimming pool designer in Sterling and leave the rest to them.
Reach out to their professional swimming designers for more information.