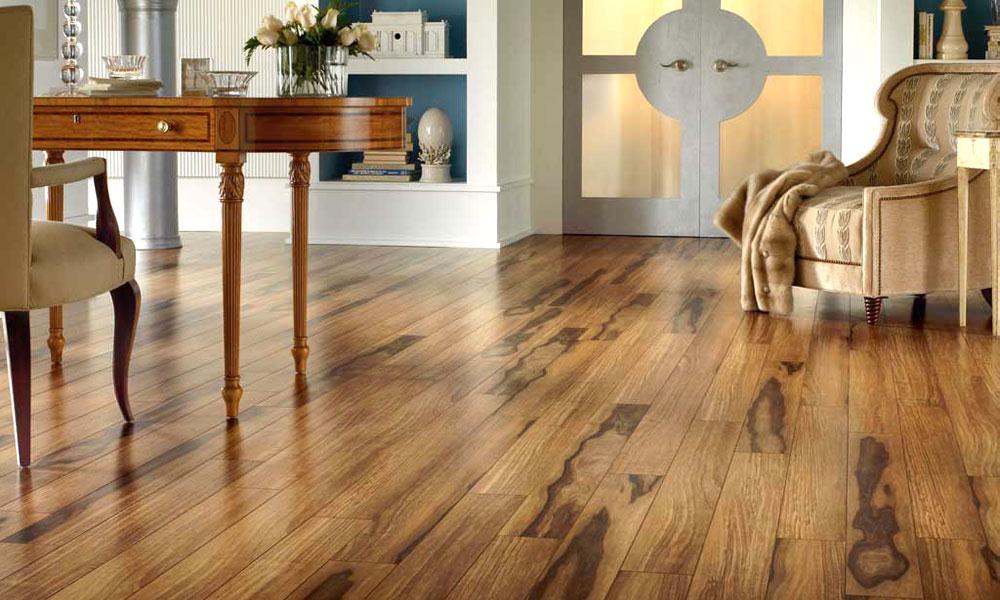 Looking For PVC Flooring? Don't Forget To Go Through Its Pros And Cons
PVC flooring, also known as vinyl flooring , has become a popular choice for commercial and residential projects due to its huge range of benefits. One of the primary reasons why many homeowners prefer installing PVC flooring in their homes is that they can imitate the expensive flooring types, saving your budget. These floors can give your home a classic look at a great price.
In this blog, we'll discuss what PVC flooring is and how it can be beneficial. We'll also discuss its drawbacks, too. So, stay tuned with us;
What Is PVC Flooring?
Vinyl, also known as PVC or Polyvinyl Chloride, is made of chlorine and ethylene. The material is known for its resilient features (its ability to bounce back after an impact). PVC floors are available in two versions; vinyl tiles and vinyl sheet flooring. The first type looks like a ceramic tile floor and is the most preferred flooring solution.
Why Should You Consider Installing PVC Flooring?
PVC flooring offers many benefits to both commercial and residential sectors. Wondering to know its detailed pros and cons? Continue reading; 
Pros Of PVC Flooring
One of the primary reasons why many homeowners prefer PVC flooring is its easy installation. It can be installed on wooden, concrete, or other bases without any hassle. 
PVC floors come in many patterns, shapes, prints, and sizes. The manufacturers produce these floors with great creativity to impress homeowners. PVC or vinyl is a versatile material that can be customized as per your desires.
One of the most significant advantages of PVC flooring is its cost-effectiveness. No doubt, it is an economical option, unlike other flooring materials. So, if you cannot afford expensive flooring solutions, PVC I the way you should go for!
Since PVC floors are coated with liquid emulsion polish, it protects this flooring from wear and tear. These floors are also resistant to alkalis, mild acids, detergents, soaps, etc. PVC flooring is an ideal solution because of its incredible durability and resilience.
Looking for a floor that requires low maintenance? PVC flooring is for you! It doesn't need much money and effort on its cleaning and maintenance. All you need to do is regular mopping and sweeping. 
PVC floors have a non-porous surface, which makes them waterproof. This is why these floors can easily be installed in damp areas like balconies and the basement.
Cons Of Vinyl Flooring
Signs of wear begin to show in the corners of PVC flooring with time. These floors can also get faded when exposed to sunlight.
Not Environmentally Friendly
Since PVC is made of chemicals and petroleum, it is not environmentally friendly.
Once your PVC floor gets damaged, it is challenging to repair. 
PVC flooring plays a crucial role in sprucing up the overall interior décor. It is durable, looks pleasant to the eyes, and fits in your pocket too.