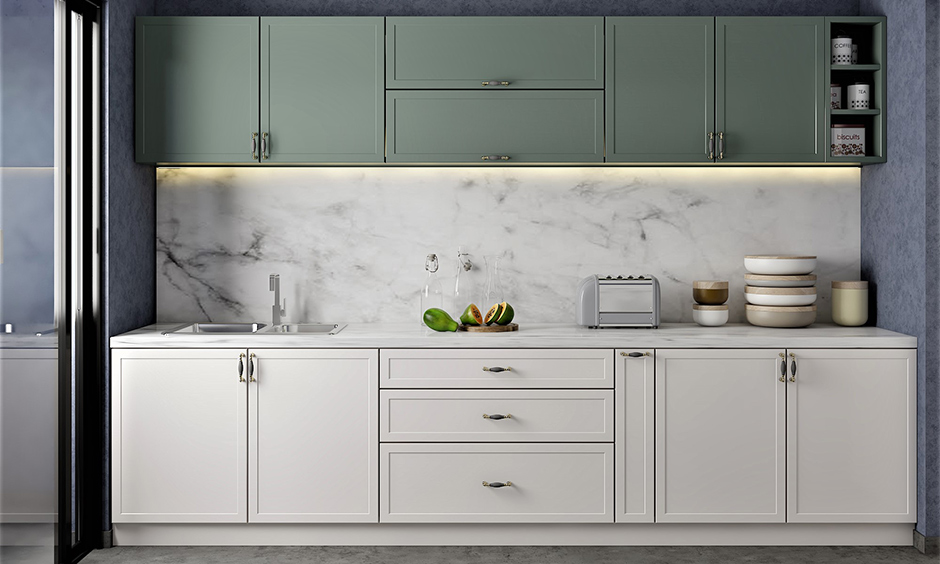 Things to Consider While Installing Kitchen Cabinets
Kitchen is considered one of the most important parts of the house. Recently, there have been certain trends in the kitchen designs and styles that have changed the way we look at the space. People today spend a fortune perfecting their kitchen.
Let us, therefore, try to understand a few things to consider while installing kitchen cabinets.
Before one start purchasing cabinets, they need to take accurate measurements of the kitchen. This includes the size of the walls, the location of windows and doors, and the height of the ceiling. One should also make note of any existing appliances, such as ovens and dishwashers that will need to be incorporated into the cabinet design.
Kitchen cabinets are available in a wide range of materials, including wood, laminate, and metal. Each material has its own unique advantages and disadvantages. So, it's important to choose one that will work best for one's needs and budget. For example, wood cabinets are very durable, but they can be expensive. Laminate cabinets are a more affordable option, but they may not be as durable as wood.
There are many different styles to choose from, including traditional, contemporary, and modern. The style of the cabinets should complement the overall style of your kitchen and the house.
Kitchen cabinets are often fitted with hardware such as knobs, handles, and pulls. These items can be made from a variety of materials, including metal, wood, and glass. Hardware can be both functional and decorative, so it's important to choose pieces that will complement the style of the kitchen.
Installing kitchen cabinets can be a complex process. So, it's important to have a professional do the job. Cabinets need to level, and they need to be securely attached to the walls. Also, they need to be properly sealed to prevent water damage. A professional installer will have the tools and experience needed to ensure that the cabinets are installed correctly.
It's important to take good care of your cabinets. This includes cleaning them regularly, avoiding excessive moisture and heat, and protecting them from scratches and dings. 
While installing kitchen cabinets is a big project that can be both time-consuming and costly, with the right planning and preparation, one can install functional and appealing kitchen cabinets.
In this regard, Kitchen Wholesalers cabinets come in a wide range of patterns, colors and designs.