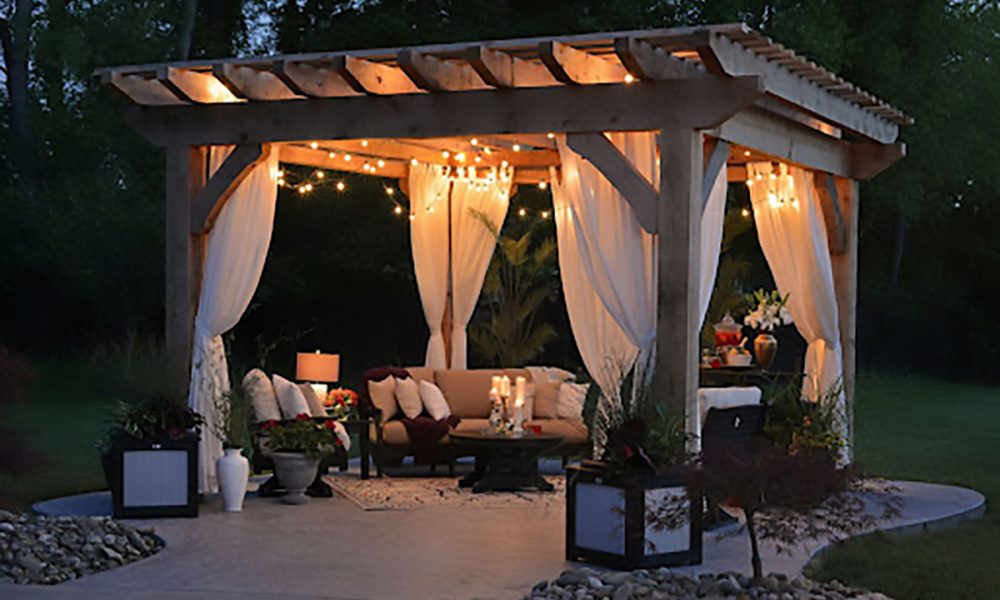 Working with a Contractor to Build Your Gazebo
You've found the perfect spot for your custom-made gazebo and you have a clear vision of what you want it to look like. Now it's time to find a contractor who can bring your vision to life.
Working with a contractor can seem daunting, but it doesn't have to be. Make sure you get a few different quotes before making a decision and always remember to get everything in writing.
It's also important to give your contractor as much information as possible about what you want. Be clear about your budget, your timeline, and your expectations.
If you take the time to find a good contractor and communicate your vision clearly, you're sure to end up with a custom-made gazebo that you'll love for years to come!
Cost of Building a Custom Gazebo
Now that you know all about the different types of custom gazebos, let's talk about cost. Building a custom gazebo can range anywhere from a few hundred dollars to a few thousand, depending on the size, materials, and features you want.
Of course, the best way to get an accurate estimate is to contact a gazebo builder in your area and get a quote. But if you're just curious about ballpark figures, here are a few estimates to give you an idea:
– A basic 6-foot gazebo made with wood and metal roofing will cost around $1,000.
– A larger 8-foot custom made  gazebo with wood framing and a shingled roof will cost between $2,000 and $3,000.
– For something really special, like a 12-foot gazebo with stone columns and a copper roof, you can expect to pay upwards of $5,000.
Of course, these are just estimates. The final cost of your gazebo will depend on the materials you choose and the features you want. But now you have an idea of what to expect!
Things to Consider Before Building a Custom Gazebo
When it comes to building a custom gazebo, there are a few things you'll need to take into consideration before getting started. First, you'll need to decide on the size and shape of your gazebo. Will it be hexagonal, octagonal, or square? How big do you want it to be?
Next, you'll need to think about the materials you want to use. Do you want a wooden gazebo or one made out of metal? What kind of roof do you want?
Finally, you'll need to pick a location for your gazebo. Do you want it in your backyard or your front yard? Do you want it near your house or further away?
All of these factors will come into play when you're designing your custom gazebo, so it's important to think about them before getting started.
If you're looking for the perfect gazebo to suit your needs, a custom-made gazebo is a way to go. You'll be able to work with a designer to ensure that every detail is perfect, and you'll have a beautiful structure that will last for years.