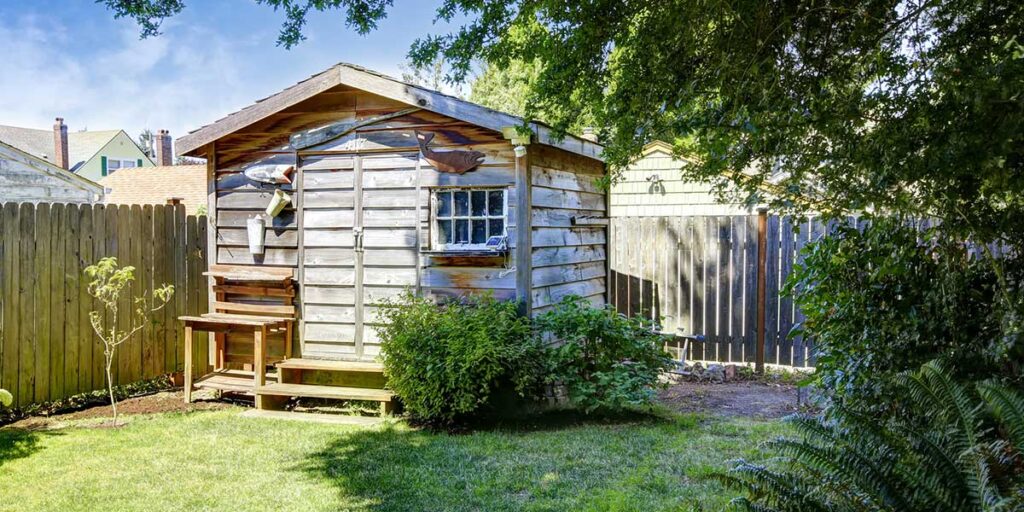 5 Reasons Why It's Time To Replace Your Garden Shed
There's a revolution happening in gardens across the country. No longer are sheds being left to comfortably reside at the end of our outdoor spaces. Instead, a new generation of homeowners are rethinking their outbuilding utility and aesthetic, with many seeming to set upon replacing their garden shed altogether. 
If you're one of the many still able to look out of their window and see a small wooden structure in their garden, one that houses little beyond a collection of old tools and outdoor equipment, then we have five reasons as to why it may finally be time for you to replace your garden shed.
Utility
Perhaps the single greatest reason as to why homeowners should consider replacing their garden shed is because there is a potential for better utility in other structures. Using a shed space for more than simply storage, or removing the need for storage entirely, opens up a garden outbuilding to great utility. 
Some will choose to use the space for personal purposes, such as creating an entertainment space or yoga studio, whereas others will be able to establish a professional studio, enabling them to accomplish their remote working goals.
Sustainability
For a living space to reduce its carbon footprint, all assets must be utilised, which includes garden outbuildings. A shed takes up valuable space in a garden, which could very easily be used toward a more ethical asset, such as a compost system, rainwater collector, or solar panels.
Sheds can also be easily replaced with greenhouses, which can offer a certain amount of storage for residents while also being environments for growth, especially foods, which make them much more preferable for residents who are looking to reduce their carbon footprint and improve their garden's sustainability.
Aesthetics
One of the most popular replacements for garden sheds are log cabins. This is for a number of reasons but benefits a garden most significantly for the stylistic improvement. Having a personal cabin invites residents to immerse themselves in a garden space, even when the weather is less accommodating. Their utility also lends their exteriors to creative design too, one that can be incorporated with the natural beauty of a garden.
Socialising
Creating a sheltered outdoor space is useful for those who want to encourage a greater amount of socialising in their gardens. Cabins and summer houses are, as such, is used for dining and entertainment areas, giving friends and family an outdoor, covered area within which to congregate at all times of the year.
Property Value
As gardens become increasingly scrutinised for their value, adding an outbuilding or entirely renovating a garden shed, is certain to increase the value of a property. New homeowners are looking for ways to enjoy a garden while simultaneously reducing the need for maintenance, something that is typically quite difficult. 
However, by utilising outbuildings, as well as a number of other creative garden designs, homeowners are now creating more useful and easily managed garden spaces within their neighbourhoods.