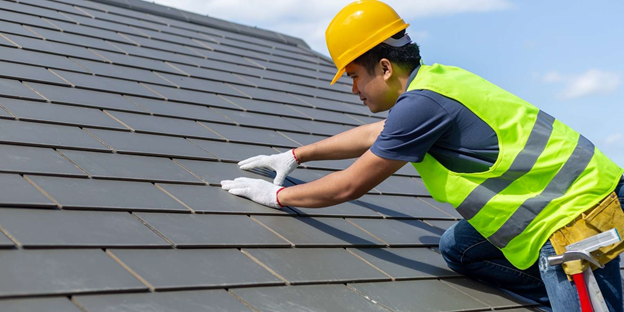 Do I Need An Overlay For My Roof?
This question will depend on your specific needs and whether or not your roof has been overlaid previously. Re-roofing is a popular choice in many cases due to its key advantages.
These Are The Top 6 Benefits Of Re-roofing:
It increases property value and appeal
A new roof can make a huge difference in the property's value, whether it is a commercial or residential building. If you re-roof your property before it is listed on the real estate marketplace, it will be more likely to attract the right buyer. Also, make sure your roof meets local safety and health codes. You won't have to adjust the price to cover the cost of a new roofing system.
It's Also More Affordable
Re-roofing is a cheaper option than replacing a complete roof. This can make re-roofing a great option for low-income households, especially when it is combined with government grants to replace roofs.
It Offers Long-term Savings
Water leakage can be prevented by re-roofing. It also prevents small problems from growing into larger ones. This reduces your energy consumption, lowers the chance of expensive repairs, and makes maintenance much easier.
It's Quicker
Re-roofing is quicker than replacing a whole roof. This is especially important for small business owners who wish to minimize downtime and disruption caused by roofing work.
Reputable roofing companies can often complete a roof installation in one day. This allows them to provide outstanding results while making the process easy for you, your clients, and your staff.
It Looks Amazing
Re-roofing can look just as beautiful as a new roof. You can't tell the difference without looking closely. This is a great way to beautify your home and make it more modern.
It Provides You With Lasting Peace Of Mind
An asphalt shingle roof that has been professionally installed and maintained can last up to 25 years. Your new roof should last as long as a complete roof replacement, provided that it was installed in good condition.
This post was written by a roofing specialist At All-Star Roofing. We offer the best roofing in Tampa. We are a family-owned and operated roofing business, and we strive to be the best in our industry. Our family has been in the Tampa Bay area for over 60 years, and our objective has always been to provide roofing services at a fast, reliable, and competitive rate. All-Star has a tradition of quality workmanship, servicing residential and commercial properties.