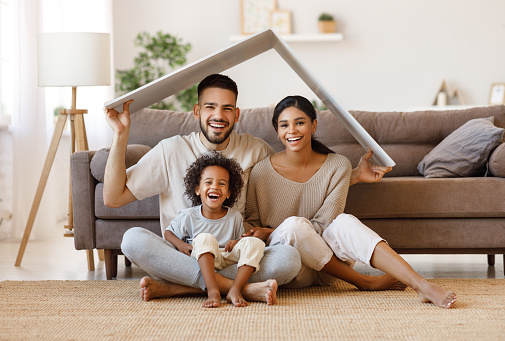 How Can You Personalize Family Photos?
Most people have photos of their families around the house, but how many people take the time to personalize them? Adding a little bit of text or changing the frame can make all the difference in making your family photos feel more like home. Here are some tips on how to do just that.
Include Relevant Texts in the Photo Collection
When you or other family members look at the photos, do any thoughts pop into your mind? If so, write down those thoughts and include them in each image. It can be as simple as adding a caption like "when we first moved to Chicago" or something more specific with dates ("the day mom was born").
The key is not to add texts that may be distracting. Make sure you don't block any crucial elements in the photo and write something short and sweet. As much as possible, avoid writing on the images themselves and opt for a separate piece of paper instead.
Make Use of Software
It's incredible how you can personalize just about anything nowadays. Many photo editing software allows you to add text on top of the photos or change their orientation, color tone, size, etc. When thinking of developing a photo book for your mother, such tools will offer a plethora of templates from which you can choose. It allows you to create a personalized Mother's Day book which meets your creative needs. Find a user-friendly online platform, as this makes your mission smooth.
Change or Personalize Frames
Every family has its own unique story to tell, but sometimes it helps to add a little bit of flair. You can try swapping out the current frame with one that carries more meaning, such as a wedding photo or a picture taken on vacation.
It doesn't have to be all drastic, though. If you're feeling crafty, you can paint your frames and colors to make them feel like they fit in perfectly with the room in which they are displayed.
Mix Something Old with Something New
Just because your family photos include outdated pictures doesn't mean you have to make them feel even older by putting them in an old frame. Instead, try finding a new one that fits the style of the rest of the room. For example, if there are all black or all gold frames, find silver to make everything feel cohesive.
If you don't like the colors of these standard frames, try looking for something more unique, like wood or metal ones. Not only will they be a lovely addition to your family photo collection, but they'll also bring some depth into your walls.
Stand Out from the Crowd
It's always better to be different from others. In this case, you want your family photos to make a statement about you and your family instead of blending in with everyone else's. Try putting one image in a unique frame solo or use polaroids instead of standard prints. These little details will give people something interesting to talk about when they come over to your house.
There are many ways to make family photos feel more personal. Adding text, changing the frame, or adding a picture of your mother in her favorite dress can all help tell your story and make these memories feel like home. Investing in photo customization tools is elemental.