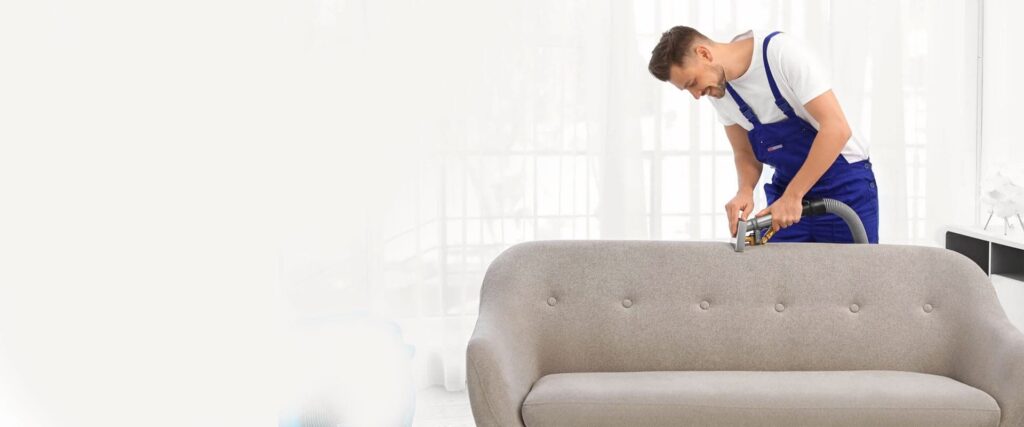 How to do upholstery cleaning successfully? Tips and tricks you should know.
We use the couch for sitting and reading, watching television, playing video games, and taking a nap, and we usually do so with the dust and dirt that builds up on our clothes. In addition, a sofa is a piece of furniture that, due to its size and usefulness, tends to be very dirty, absorbs a lot of dust, and, in the worst case, is subject to the action of liquids or other liquids spilt on it. Surface. Dust, pollen, germs, food residue, and stains are unavoidable; even up to 80% of the dust and dirt that enters your home can stick to your fabrics and upholstered furniture.
Cleaning upholstery is always difficult because if you do not choose the procedure correctly, you can damage the upholstery and wear yourself out. For this reason, Fort Lauderdale upholstery cleaning exists as an expert in professional cleaning services. UCM Upholstery Cleaning operates with high-quality equipment and ecological products. The powerful vacuum cleaner and cleaning products guarantee a shorter drying time and treat the items found without causing any damage.
upholsterycleaningfortlauderdale.com performs a detailed cleaning process for fabric or leather upholstery, removing all types of dirt and stains.
Some care and stain tips when cleaning upholstery:
To avoid trouble cleaning the upholstery, try vacuuming every two days or at least weekly, depending on the use; this way, you will prevent dust from getting deeper into the fabric.

Stains on upholstery should be removed as soon as they appear, as they are more resistant when dry.

Use kitchen paper to absorb grease and grease stains, then immediately apply some degreasing powder or spray, which you can vacuum after the product is completely dry.

Mud stains easily disappear if you let them dry and scrub them off with a brush or vacuum cleaner. Don't try to remove it by dampening it, as this will soak into the fabric more.

To clean vomit stains on your sofa or chair, remove all solid residue, immediately clean with water and neutral soap, and then rinse and apply salt or baking soda to neutralize the acid that can attack the colour of the tissue. Finally, skip the vacuum cleaner to collect any remaining debris.

It can be quite difficult to remove blood stains from any fabric, whether upholstery or not, but when trying to do so, always try to use warm water and help yourself with a nail brush to remove the stain without spreading it further. Add fine salt to make a paste, continue scrubbing with a brush, rinse as much as you need, and good luck.
And don't forget that to carry out upholstery cleaning with guaranteed success, it is best to use the professional cleaning services of UCM Upholstery Cleaning.
What Upholstery Cleaning has to offer to clean your sofa and upholstery
To do a good cleaning of your upholstery, it all starts with an on-site analysis of its condition to determine the level of dirt present and have a proper idea of ​​the volume of work, analyzing procedures to apply more as needed, especially for problem areas. Next, use upholstery cleaning products at the right concentration so that the upholstery is cleaned firmly but safely.
UCM Upholstery Cleaning's experience and skills ensure the job is done properly and without damaging your furniture. The results speak for themselves: cleaner, longer lasting and better air quality. You will get rid of dirt, dust, and other contaminants accumulated in the nooks and crannies of your upholstered and leather furniture. Better maintenance extends the life of your investment.
Any surface intended for use by the public requires care to ensure optimal condition. If you are a home or business owner looking for a professional upholstery cleaning service. It will help if you trust the professional team at UCM Upholstery Cleaning, which offers cleaning services in offices, private and shopping centres.
In addition, UCM Upholstery Cleaning has prices tailored to the needs of each client and provides all the necessary cleaning equipment and supplies to clean the facility. Please do not hesitate to contact UCM Upholstery Cleaning if you require further information on our comprehensive professional upholstery cleaning services.