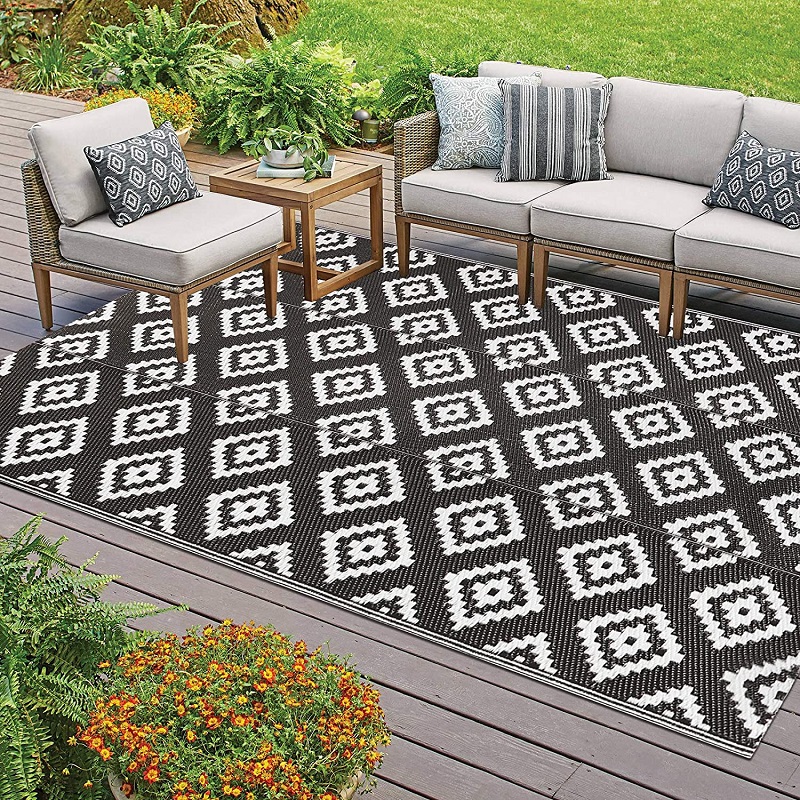 Outdoor Carpets—A Source Of Elegance And Beauty
Whether you are embellishing your garden, decorating your terrace, or furnishing your balcony, one thing you definitely should not miss out on is outdoor carpet Underlay. These carpets create a fresh atmosphere and play a crucial role in enhancing the overall décor. Outdoor carpets incorporate both functionality and style while adding a touch of your personality.
By the end of this guide, you'll get to know how outdoor carpets can be useful to you. So, continue reading;
One of the biggest benefits of outdoor carpet  is their durability. This is because they are made of robust materials. Made of 100% synthetic fibers, these weatherproof accessories will accompany you for many years because of their incredible durability.
Moreover, outdoor carpets are dirt-repellent and do not get soiled easily. Suppose your outdoor carpet gets soiled. In that case, you may just need to clean the surface using a hoover. That's it!
A Versatile Addition To Your Outdoor Space
Outdoor carpets come in a wide range of colors and designs to choose from. For instance, with a black and white outdoor carpet, you can add elegance to your balcony. On the other hand, a boho outdoor carpet can bring up the colorful patterns of distant countries in your outdoor space. You can also customize your outdoor carpet as per your style and taste.
Make Your Outdoor Atmosphere Cozy
Opting for an outdoor carpet could be a wonderful solution to add coziness to your outdoor space, be it your balcony, garden, or backyard. Since these carpets are made of synthetic materials, their surface provides softness beneath your feet.
Available In Countless Sizes
Whether it's a spacious patio or a cozy little balcony, you'll find outdoor carpets of all sizes. A small outdoor carpet makes the space look spacious, while larger outdoor carpets make it look compact. This is why the size of your outdoor carpet matters a lot!
Suitable For indoors Too!
This is a true fact that outdoor carpets are multi-talented. This means you can also place your outdoor carpet inside your home. A robust floor is in high demand, especially in areas like the dining room, kitchen, or hallway. A good-quality outdoor carpet doesn't not only give your floor protection but also spruces up your interior with its style!
A Clean Home For Pet Owners
A small-sized outdoor carpet could be the best way to protect the floor around the little food bowl or tray so that you can integrate your pet's area into your living space. And don't worry about the cleaning as outdoor carpets are easy to clean and maintain.
Deluxe Camping With Outdoor Carpets
Lastly, outdoor carpets are best to place in front of your camp or tent to keep the dust at bay, providing a cozy seating area. No one wants to sit in a dreary tent. So, start looking for a durable and soft outdoor carpet if you are planning a camping trip!
So, this is how an outdoor carpet can benefit you! Do not wait for anything. Just grab the best outdoor carpet for your space and make it look appealing!