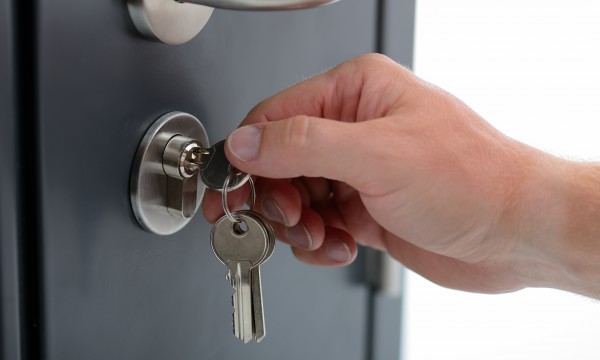 Tips To Find A Good Locksmith
It is often possible that you find yourself locked out of your own house, lost a key or even worse; got a broken lock. In such times of distress, you need a locksmith who would lessen your problems instead of increasing them.
A locksmith who could get your lock and key functioning for you in the most secure manner at a reasonable price. This is what an ideal locksmith should do. However, to find a good locksmith, you must check a few things about a locksmith. Listed below, are some tips for finding a good locksmith.
1.  Look for Someone who's available 24/7
There is no pre-warning sign that reads as to when would your lock be broken or a key lost. Hiring a professional locksmith from a professional locksmithing service that would be available at any odd time of the day makes the job much easier. It would save you from the trouble of going out, looking for a locksmith, calling your acquaintances at odd hours and so on.
2.  Pay attention to the Safety Practices
A locksmith should be chosen very carefully since it is your home's door you trust him/her with. A professional locksmith would always ask whose house it is with some proof or about the vehicle's documents. It shows that the locksmith is trustworthy. Also, remember to check his identification card as well.
3.  Look for Online Reviews
If you are hiring a locksmith through some online firm, it is always good to check the client reviews. Also, you should reconfirm the identity of the locksmith through the firm you hire. Ensure that the firm is legal and has been tried and tested by someone you know, if possible. A thorough check helps to remove any unwanted doubts that creep in to create anxiety.
4.  Look for Someone who would offer Multiple Services
Locks come in all sorts of appliances, be it a fridge, an automobile, a luggage carry bag or your home. Do you wish to have a high risk, not to mention the hassles, of having four different kinds of locksmiths? Find someone who would do all the work. All you need is to call that one locksmith and relax until the work gets done.
5.  Note the Prices and Compare
Note the price quoted by the locksmith. This is important because it is often true that many locksmiths tend to change prices with an excuse that teh work said was a different type. Also, after receiving the quotation, always check it up against their rivals. The reason is that if it is too cheap to be true, there probably is a hidden motive. Stay Alert! Never hire such locksmiths.
Conclusion
Although, it might seem an easy task, hiring a locksmith needs some brains. Hiring someone without much thought could cause some foul results. A good locksmith might be hard to find but not impossible. It is always possible to find someone who would be professional and kind enough to do the job quickly and at a reasonable cost. Start looking now, you can always find recommendations from your friends and neighbours for the tried and tested ones.