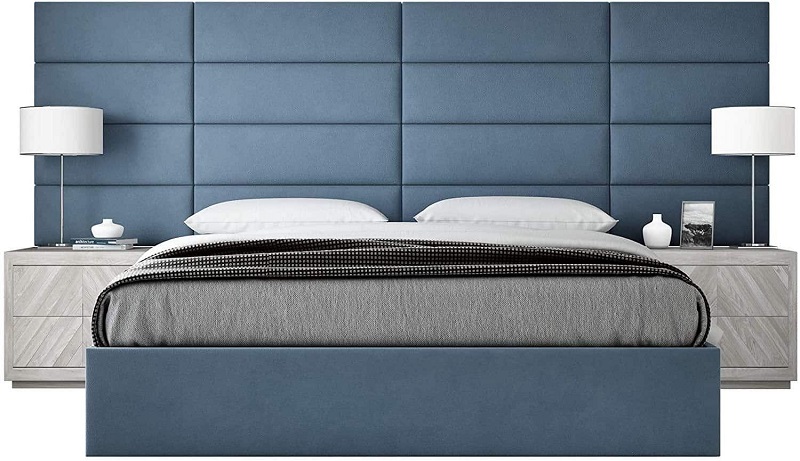 Custom Headboard Options—Ideas & Styles
Wanna add some personal pizzazz to your bedroom? Then why don't you opt for having custom headboards? Believe us; it could be an ideal way to do so. Rather than buying a new bed, ask professionals to customize a headboard as per your taste & style. A perfectly designed custom headboard will fit accurately your space and give it a unique charm and personality.
Custom Headboard Options
Customizing a headboard is not a difficult task nowadays. There are a lot of ways through which you can customize a headboard that will perfectly match your interior. Continue reading if you want some unique ideas;
Opting for upholstered custom headboards is a great idea as they add a touch of comfort to any space. Another reason why an upholstered headboard is good is that you can reupholster them every few years according to your style and design. From style to choice of fabric, the options for custom upholstered headboards are endless.
When elegance and comfort are your top priorities, go for button-tufted headboards. Associated with sophistication and glamour, these headboards can become a great focal point in your bedrooms. As button tufting is a complicated project, so it's better to hire professionals for customization.
Another type of custom headboard that looks great in contemporary and urban rooms is one made out of fabric-covered panels. Simply take the pieces of particleboard or plywood, and cover them in upholstery foam, followed by cotton batting and fabric. Then attach to the wall keeping the edges together. You can customize the fabric panel headboard in any size you want.
You can customize painted headboards in just about any way. Simply take a plain headboard and paint it according to your bedroom's interior. You can add your favorite pattern. To create a unique and customized look, you can use the stenciling technique. With your artistic expertise, paint a 3D headboard that can transform your room's look entirely.
Importance of Custom Headboards
After discussing the various options for custom headboards, it's now time to let you know what benefits you'll get from them. Here are a few of the following;
A custom headboard can transform your bed into a unique piece of furniture. Whatever design and style you are thinking of, it will be customized accordingly.
Custom-made headboards allow you to choose a variety of fabrics and materials of your choice.
There is a lot of difference between a hand-crafted headboard and a factory-made headboard. You won't have to compromise on quality when choosing custom headboards as they are made with quality materials.
A headboard is not necessary but it expresses your creativity and makes your space more comfortable and elegant. Readymade headboards come in all sizes, shapes, and price tags but they can't match your bedroom's tone. Having a unique custom headboard can add a glance to your bedroom. Whether you want something elegant or traditional, a customized headboard can really do the trick.