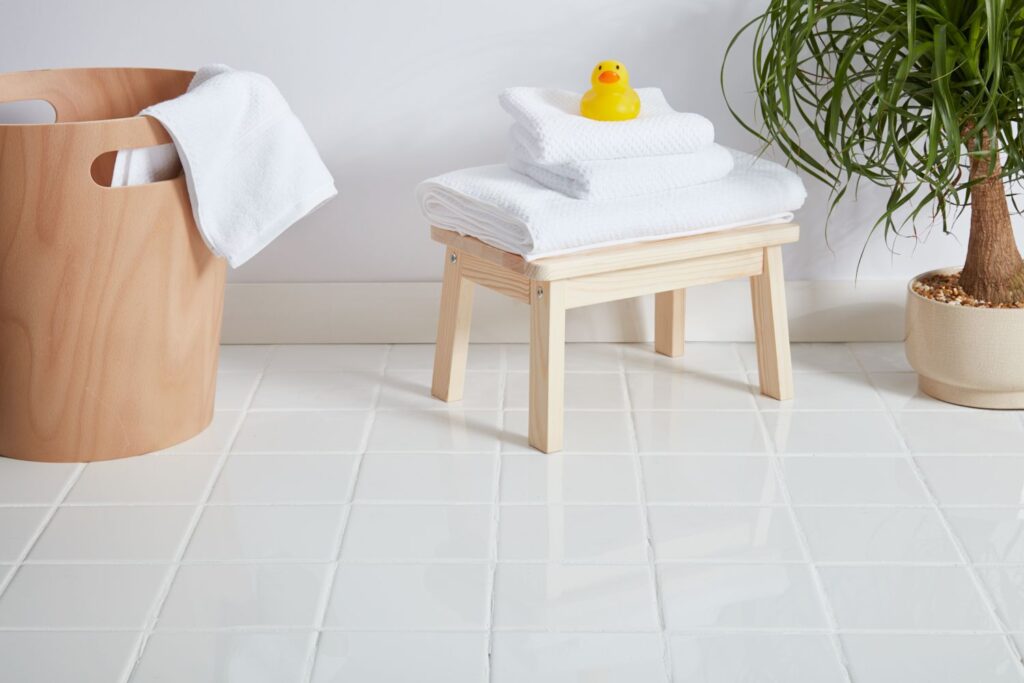 What are the uses of ceramic tiles?
The beauty and look of a room or space are enhanced by the right tiles, and ceramic tiles are one of the most beautiful and durable ones available in the market. A wide variety of ceramic tiles are used for interior decoration both because of their low cost and aesthetics. These tiles are usually constructed with a combination of red and white clay and other products, after which they are glazed. In addition to enhancing the tile's durability and color, this glaze also adds to its pattern and color. Ceramic tile is therefore used mainly for decorative purposes and in areas with low traffic density. 
Ceramic tiles can be used in the following ways :
As Flooring 
The most common use of ceramic tiles is flooring, and most apartment buildings prefer to use ceramic tiles for floors. The low cost, easy application, and wide variety of shapes and sizes available make them the best choice. Among all the flooring options for homes, ceramic tile may be the only choice that works in every area of the house. Tiles made of ceramic are firm, solid surfaces that will not hold on to dirt, dust, pollen, or other allergens.
For Patios
Ceramic tiles have water-resistant qualities, which make them more durable and long-lasting. The variety of colors and patterns available, as well as the relatively low cost of ceramic tiles, make them a popular choice for patios such as​​ balconies, verandas, or courtyards. 
On Walls 
In addition to flooring & patios, ceramic tiles can also be used as wall coverings, whether they are external or internal. They can be used to quickly change the color of a room or to make patterns on walls inside the room; on external walls, they can work to provide a cooling effect since they do not absorb heat. 
For Walkways & Pathways 
Several patterns in ceramic tiles can also be used for pathways through gardens and parks, which allow these pathways to be aesthetically pleasing and non-repetitive.
For Kitchen Counters 
Ceramic tiles also make excellent countertops since they are waterproof and stain-resistant, and they are also very easy to clean. Apart from this, they are able to withstand the heat of gas flames, hot pots or pans, as well as boiling water. However, these tiles are prone to chipping, so extra caution is advised. 
Final Words
Ceramic tiles are often designed with specific uses in mind, so ensure that the tile you are purchasing is suitable for your use. For example, if you are buying tiles for an interior application, make sure you know that you are buying ceramic tiles designed for an interior application that is generally softer and less durable than the outdoor varieties.