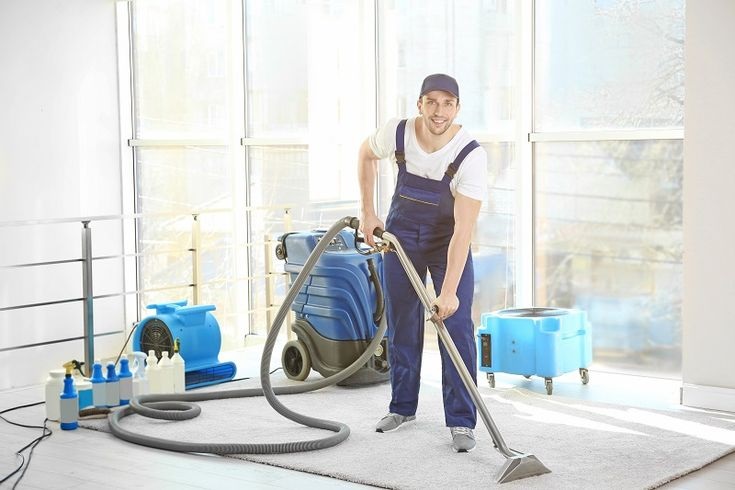 What to Choose: Professional Rug Cleaners or DIY Techniques
If you're considering cleaning your rugs, you're probably wondering whether you should do it yourself or contact professional rug cleaners. You're probably debating whether to rent a DIY cleaning machine or hire professional rug cleaning services. Let's examine your alternatives before you head to your local rental store!
A do-it-yourself rug cleaning solution may enable you to clean your carpets at a lesser cost. However, keep in mind that you will need to purchase a solution and rent the machine, which will increase your expenditures. In the end, adopting the DIY method means sacrificing a significant amount of quality. On the other hand, hiring professional rug cleaners will offer guaranteed results without any blunders. They will eliminate some of the visible dirt. A truck mounts cleaning device is the best solution for the job. But, you may not know how to use it effectively to remove all stains and dirt.
Self-cleaning cleaners feature little water pressure and weak vacuums in contrast to professional rug cleaning techniques. That implies that you will not properly clean the rug fibres. Furthermore, the low-pressure water will not be fully sucked up. That may result in a damp, musty-smelling rug. Also, some local stores rent already used machines. That's why when it comes to renting a machine, it is better to hire a professional rug cleaning company for the job.
Removal of Pet Urine and Other Pollutants
It is hard to remove pet urine stains and odours from rugs on your own. The pet urine stench will most likely remain no matter what treatments you use. Many individuals are unaware that the urine has spread much beyond the flooring's surface. The cushioning has also been wet. That's why you have to choose professional rug cleaners specialising in pet urine removal. To remove pet urine from the flooring, specialised treatments and equipment are usually necessary.
If you've ever used rug cleaning equipment, you've probably seen unclean water being taken from your flooring. Although these rug cleaners remove some water and debris, they are unsuccessful at drying your floorings fully.
When a professional rug cleaning service cleans your carpet, they can remove significantly more water, and thus far more filth, from it. As a consequence, your rugs will be dryer and cleaner. Aside from that, they utilise high-velocity fans to quickly dry your flooring after cleaning.
If you have pets, this is handy. If your rugs are still wet after cleaning them and your four-legged friends linger around on these highly damp flooring, you will have a less-than-pleasant stench.
Professional rug cleaners can leave your rugs only minimally moist due to our high-powered rug cleaning procedure. Your floorings will be mostly dry by the time we depart, thanks to the high-speed fans they utilise.
Because most machines lack a water heater, you are confined to the temperature of the water flowing out of the faucet when cleaning your floorings. Professional rug cleaning truck mounts can heat water to the proper temperature near boiling and keep it there throughout the rug cleaning process.
Many self-cleaning cleaners or spotters may not even have heaters. That makes a significant difference in removing difficult stains and eliminating unpleasant smells. The tremendous temperatures of hot water extraction are one of the factors that distinguish it as the best rug cleaning technique available. This hot water can enter the fibres of your flooring and remove built-up filth while also activating the cleaning products.
Why Choose Professional Rug Cleaners over DIY techniques
First of all, you will save your time and effort on cleaning. Anyways, who have four to five hours to pick up the machine, solutions and learn a new cleaning technique? Also, these DIY techniques are not always reliable.
On the other hand, having a professional rug cleaning company at your side will save you time, effort and even money.
Professional rug cleaners are experienced, trained and well-informed about different rugs. They examine the rug's condition before cleaning it. Depending on the fabric type, stains and odour, they plan a cleaning method and offer to save cleaning.
Finding the best professional rug cleaning company can be tricky, but once you find them, there is no going back. The quality cleaning treatments will let you forget about DIY thoughts.
When you clean your rugs, you run the danger of harming them. Some rental cleaners are excessively abrasive and might cause your rugs to wear out faster than professional services. Professional rug cleaners are committed to understanding how to care for your particular rug type.
So, choose reputed professional rug cleaners that use green solutions and safe techniques to clean a rug. While doing so, check their experience, license and certification. Ask them to inspect your rug before treatment.