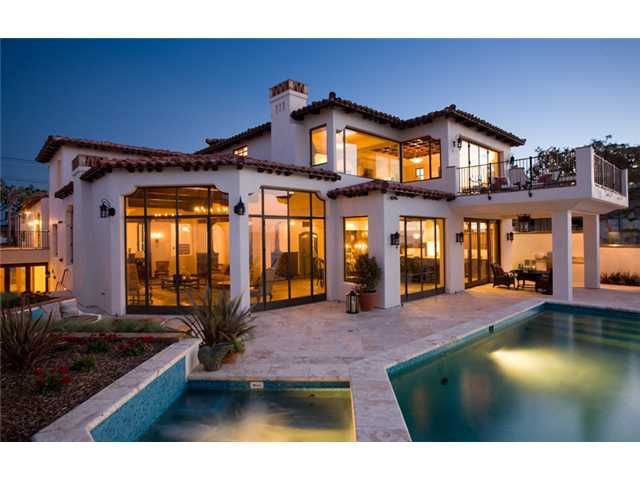 From Properties to Pleasures: Navigating Coronado, CA Real Estate and Activities
Coronado, CA, is a little-known paradise in the heart of San Diego, California. This exclusive waterfront community uniquely combines coastal ambiance and high-end amenities, making it a desirable location for permanent residence and real estate investments. Coronado, CA, provides a peaceful refuge from the hustle and bustle of the city. So, why should you consider owning property in this area?
Community spirit
Coronado residents know not just their immediate neighbors but everyone on their street, and it's not uncommon to bump into pals when out and about or at a performance in the park. Because a neighbor or other familiar face is constantly around, children in this community are taught to act appropriately in public. In addition, there are police signs at the city's entry that include local messaging, such as a request that summer guests do not blast their music too loudly late at night. Coronado is a city that takes great pride in preserving the small-town ideals and laid-back atmosphere that are becoming rare today. People from many walks of life, from young couples starting to WWII veterans, appreciate the peace of life in Coronado.
Exceptional real estate 
Coronado is a desirable waterfront area because of the wide variety of high-end properties it has to offer. In this exclusive community, many housing alternatives are available to accommodate various tastes and interests. By working closely with Coronado, CA, real estate experts Team Shellback, you can access exquisite single-family homes, magnificent condominiums, and attractive townhouses built to take full advantage of the neighborhood's gorgeous waterfront setting. Coronado's single-family houses are the epitome of extravagance; they include expansive floor plans, luxurious fixtures, and sometimes even private boat docks. Enjoy the beautiful San Diego Bay and ocean vistas from these spectacular homes' expansive patios and outdoor living areas.
Significant real estate projects in Coronado Cays have added to the neighborhood's allure in recent years. These developments have increased the standard of living for its inhabitants by incorporating cutting-edge architecture and amenities.
Outdoor attractions and activities
Coronado Cays is a beachfront community that caters to its inhabitants' love of the outdoors and adventurous spirit with various outdoor activities and attractions. It is a delight for outdoor enthusiasts because of its picturesque coastline location and closeness to many natural attractions. Silver Strand State Beach is a beautiful shoreline where locals may enjoy sunbathing, swimming, and strolling. Surfing, paddleboarding, and beach volleyball are just a few of the many activities available at the beach, assuring locals will always enjoy the coastal lifestyle.
San Diego Bay borders Coronado Cays, giving locals easy access to the water for all their sailing and boating needs. Residents can easily set sail and discover the bay's beauty thanks to the neighborhood's boat docks and marinas. Likewise, parks and trails in the area are ideal for nature lovers who like to stay on dry ground. For instance, Coronado Cays Park offers residents plenty of open green space and playgrounds, making it an ideal location for picnics and family get-togethers.
The Silver Strand Bikeway is a pleasant route for cyclists and runners to enjoy the breathtaking coastal scenery only a short drive from Coronado Cays. In addition, the area's accessibility to other outdoor sites is a plus for those seeking excitement. The adjacent mountains and parks, including Cuyamaca Rancho State Park and Anza-Borrego Desert State Park, provide easy access to outdoor activities, including hiking, camping, and animal watching.
Coronado, CA, seamlessly blends its captivating properties with an array of delightful activities, offering a harmonious symphony of real estate opportunities and leisure pursuits. Whether you seek the allure of coastal living or the thrill of vibrant pastimes, this charming locale presents a harmonious tapestry where properties and pleasures intertwine, promising a truly enriching experience.